YU Tele-ventures, a sub brand of Micromax launched Yunique, its most affordable 4G enabled Android phone last week. The Handset has a very attractive price of Rs 4,999 and comes with some impressive specs. So, how good is the handset? Let's find out in our review.
Design, Build & Display
Yunique is not of the most beautiful looking phone, but it's definitely very compact, and delivers decent build quality for its price. The front is dominated by a 4.7 inch IPS LCD screen with front camera on the top. There are no hardware buttons. On the edge, you have volume knockers with power button sandwiched between them.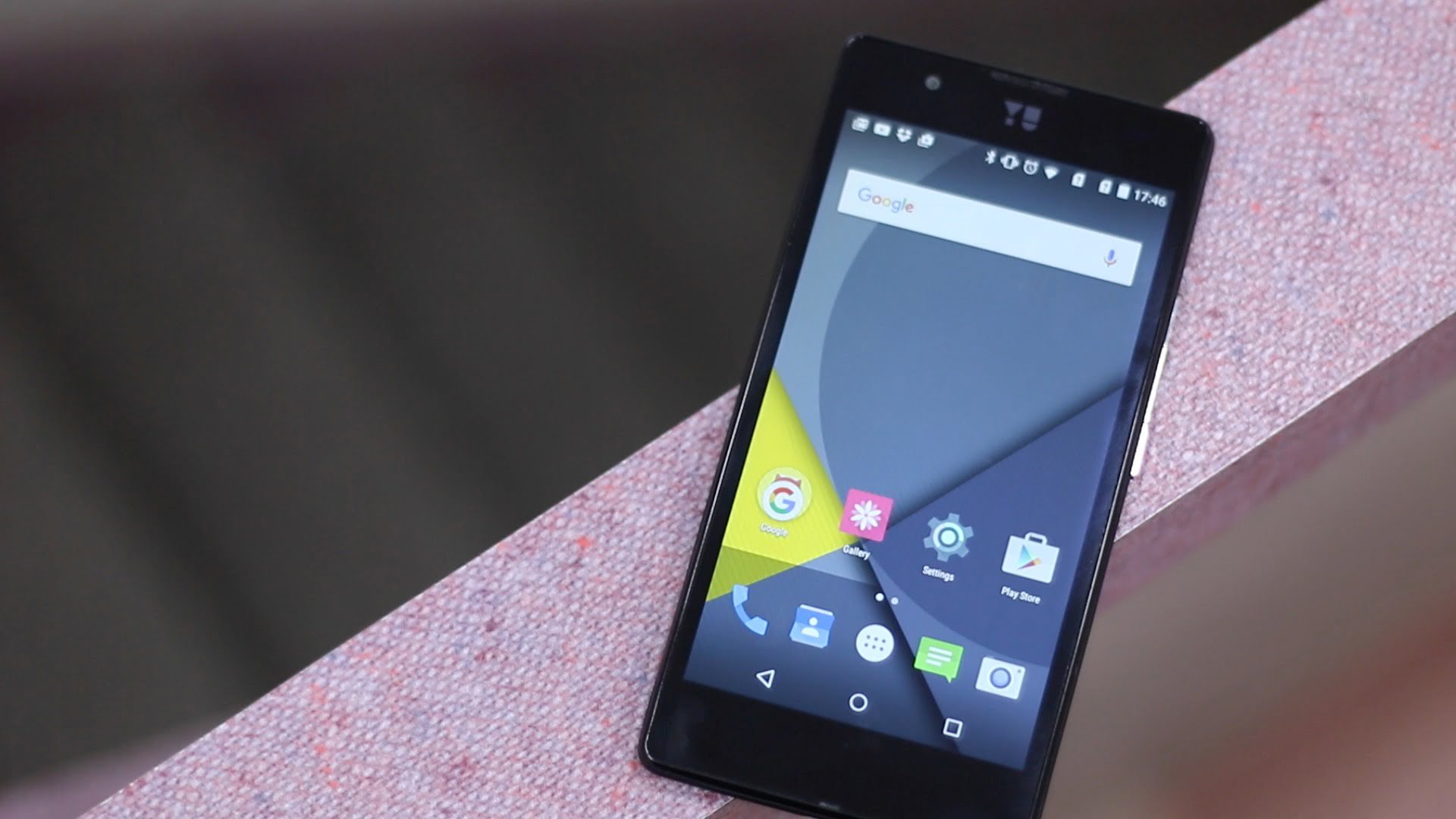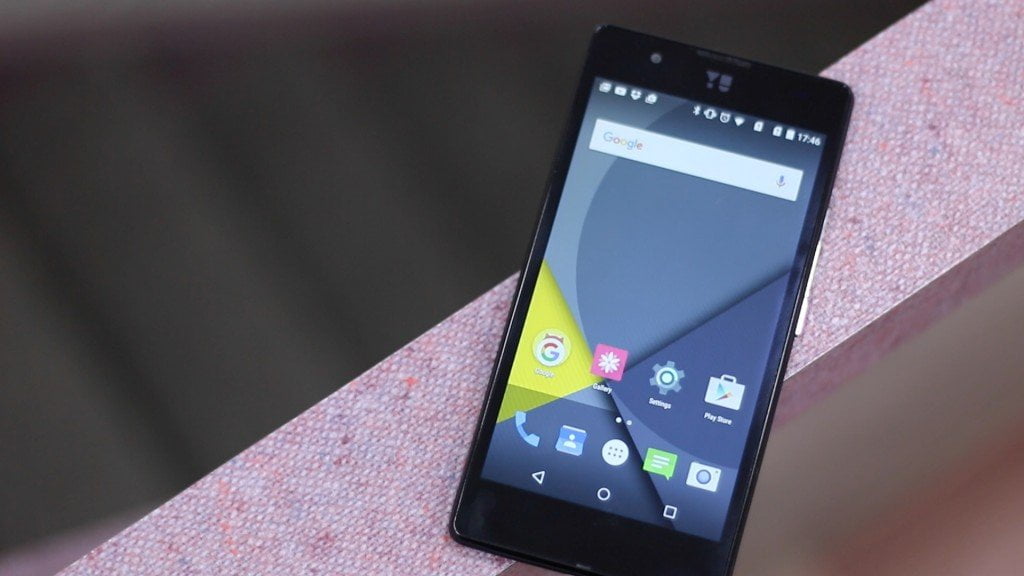 The edge, and the rear is matt finish with rubbery texture which will keep off the dust, but will attract fingerprints, specially if you have oily fingers. The rear houses an 8 MP camera along with a LED flash in YU's signature Saturn ring. At the rear bottom you have the speakers located with YU logo on the top. Removing the rear panel will give you access to the non replaceable battery, the dual SIM support and a microSD card slot.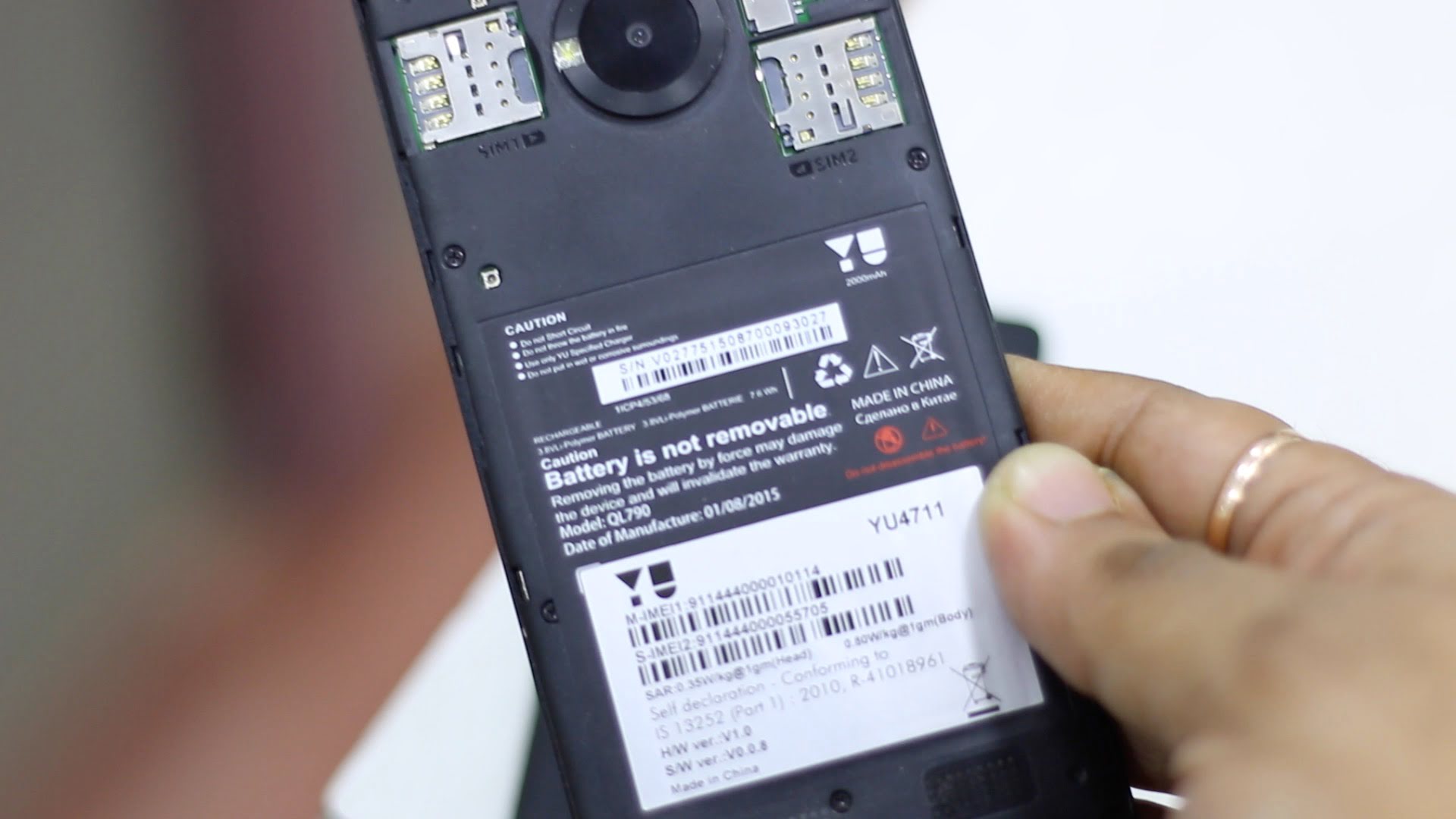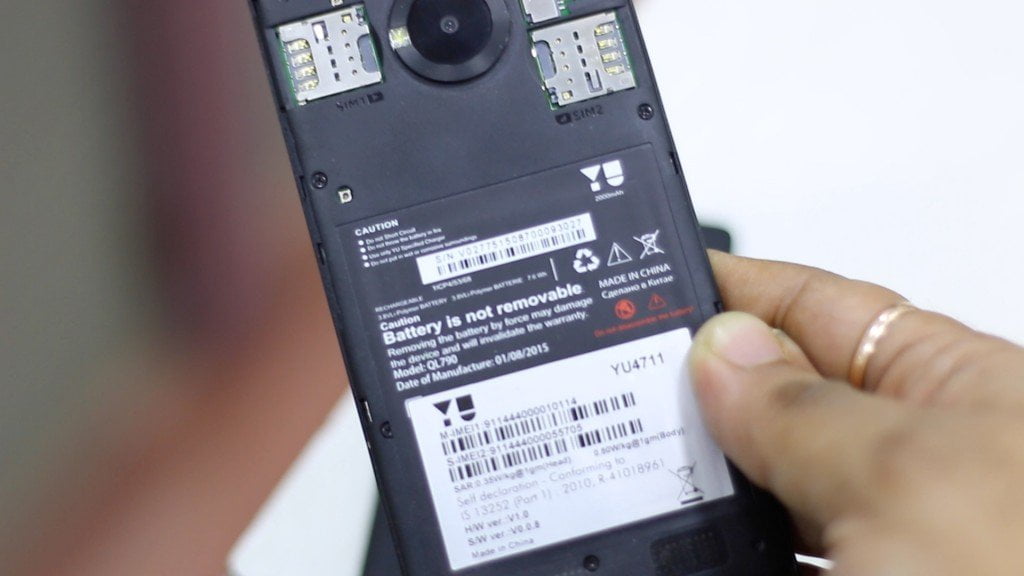 When it comes to display, you have a 4.7-inch 720P IPS LCD display with 312 PPI and Corning Gorilla Glass 3. This is remarkable keeping in mind that it only costs Rs 4,999. I would like to add that the phone is also 4G enabled making it one of the most affordable 4G enabled smartphones in India.
There are 3 things I did not like about the screen though. First, it's a huge fingerprint and dust magnet. Second, the brightness & colour saturation is on the lower side. This makes sunlight readability little difficult if you have set it on automatic. Lastly, viewing angles are not that good. Any time you see the phone from an off angle, the display looks dark, and one cannot make out whats on the phone.
Camera:
The phone houses an 8 MP Rear camera with Autofocus ability and LED flash. You also have a 2 MP front camera with HDR mode.
Camera App:
The camera app is very close to how the stock camera on Lollipop looks like. It comes with features like Countdown timer, continuous shot, option to select ISO or easy to use modes like landscape and so on. It also supports HDR mode and Filters. The app is fast, and there is no shot to shot lag when taking picture.When shooting video, you can record 1080P video with rear camera and 720P with front camera.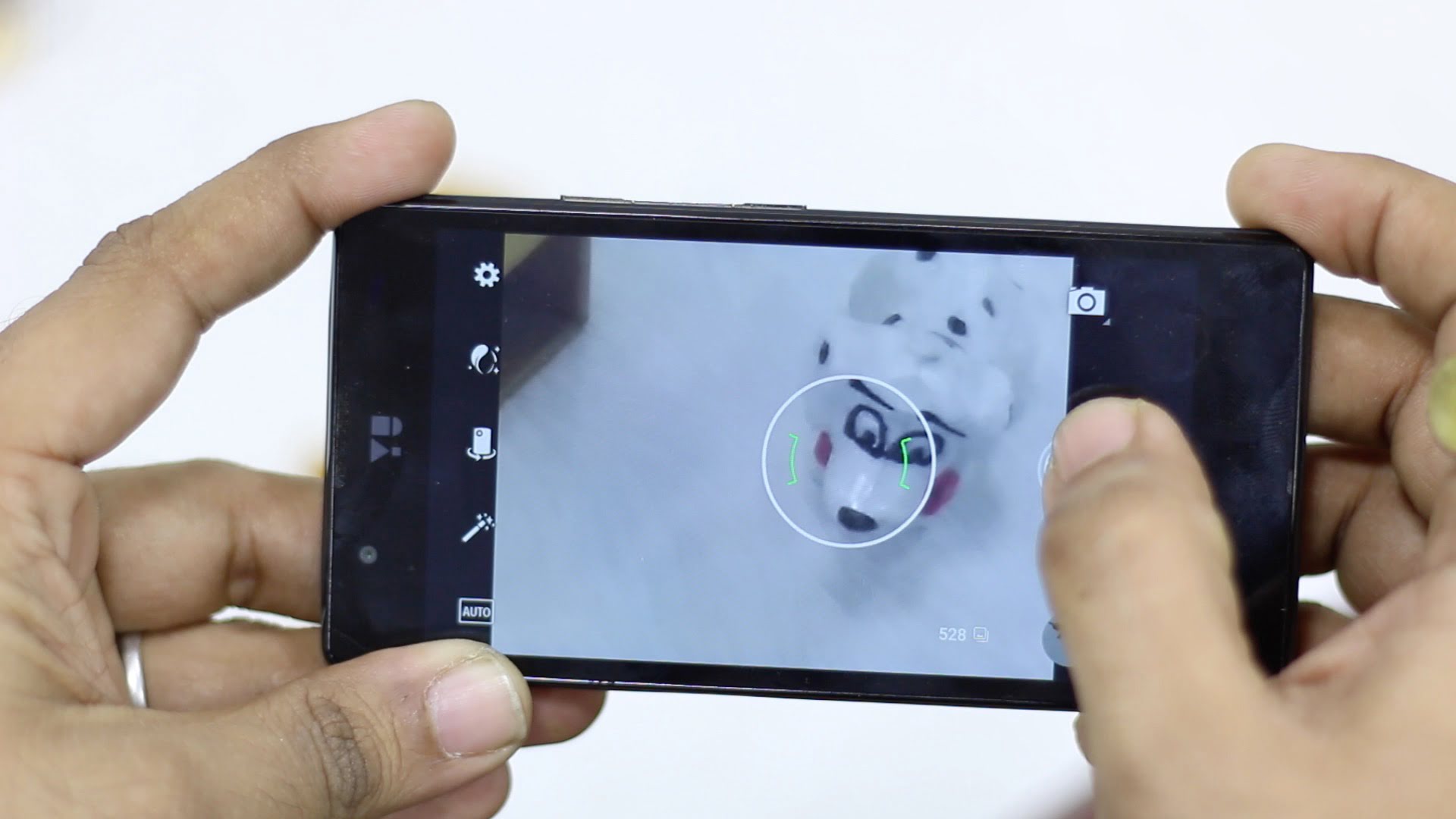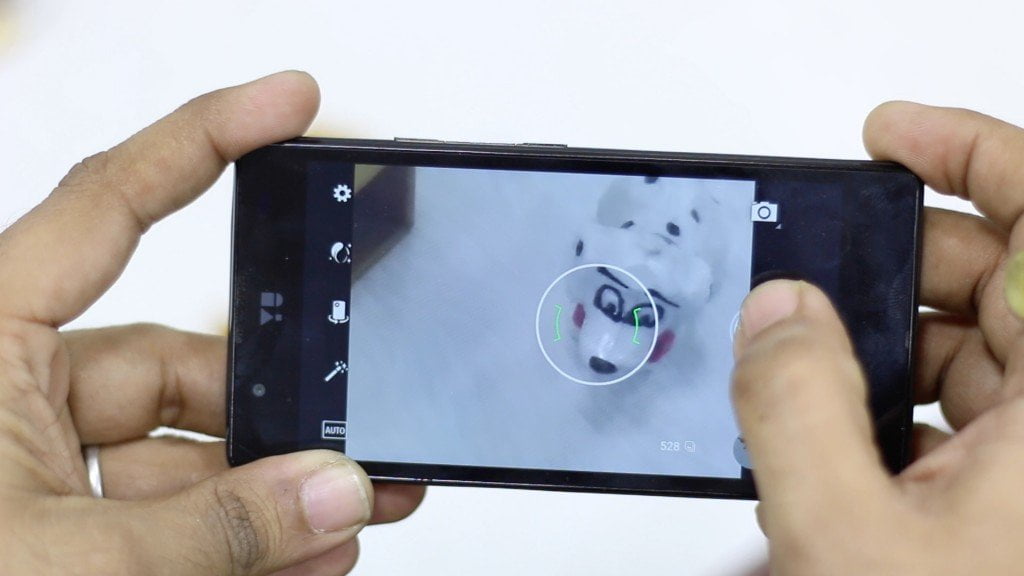 When it comes to front camera, its only 2 MO but then it has an HDR mode. It comes out really well when you shoot in daylight.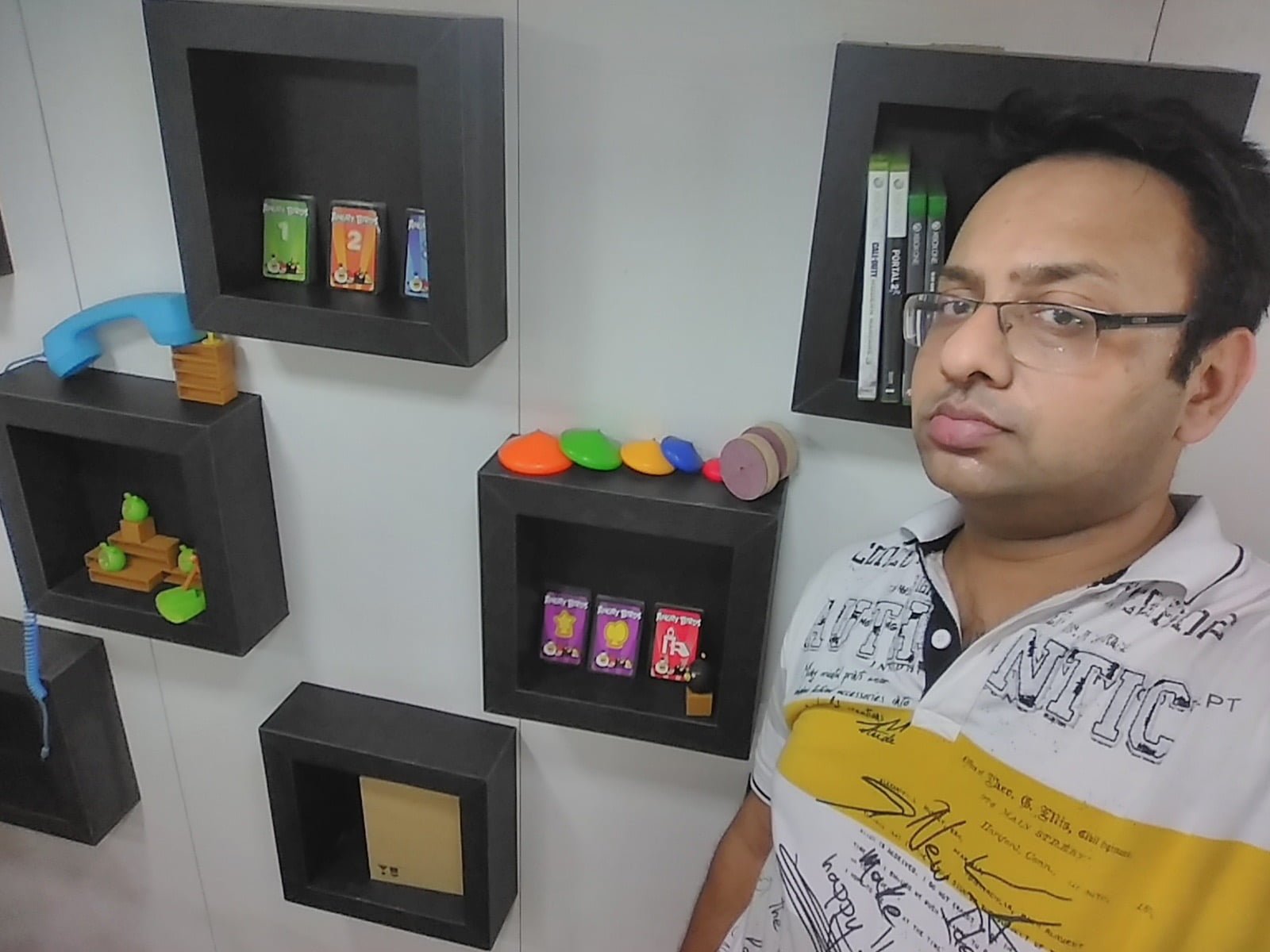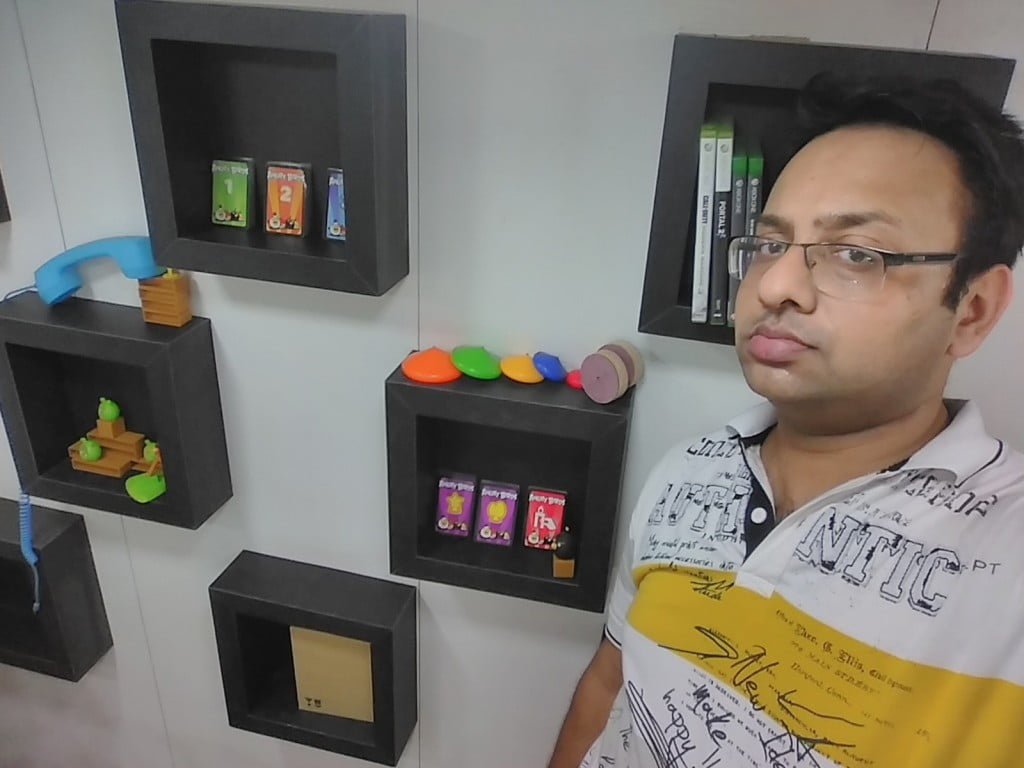 Picture Quality in Various Conditions:
For daylight, the contrast and colours are boosted (like in HDR mode). In medium to low light, the camera choses a shutter speed that is a bit slow, which end up introducing blur in photos.  Low-light photos without flash have a lot of noise in them, which makes them unusable. That said, on camera standard its an average performer, but its good enough for day light shoots.
Download Camera Samples from here
Performance & Gaming:
The YU Yunique comes with a Snapdragon 410 Quad-core Processor clocked at 1.2 Ghz with Adreno 306. It comes with 8 GB internal storage and 1 GB RAM. The Yunique is the first device from Yu that does not run on Cyanogen OS. Instead, it runs a near stock build of Android 5.1 Lollipop.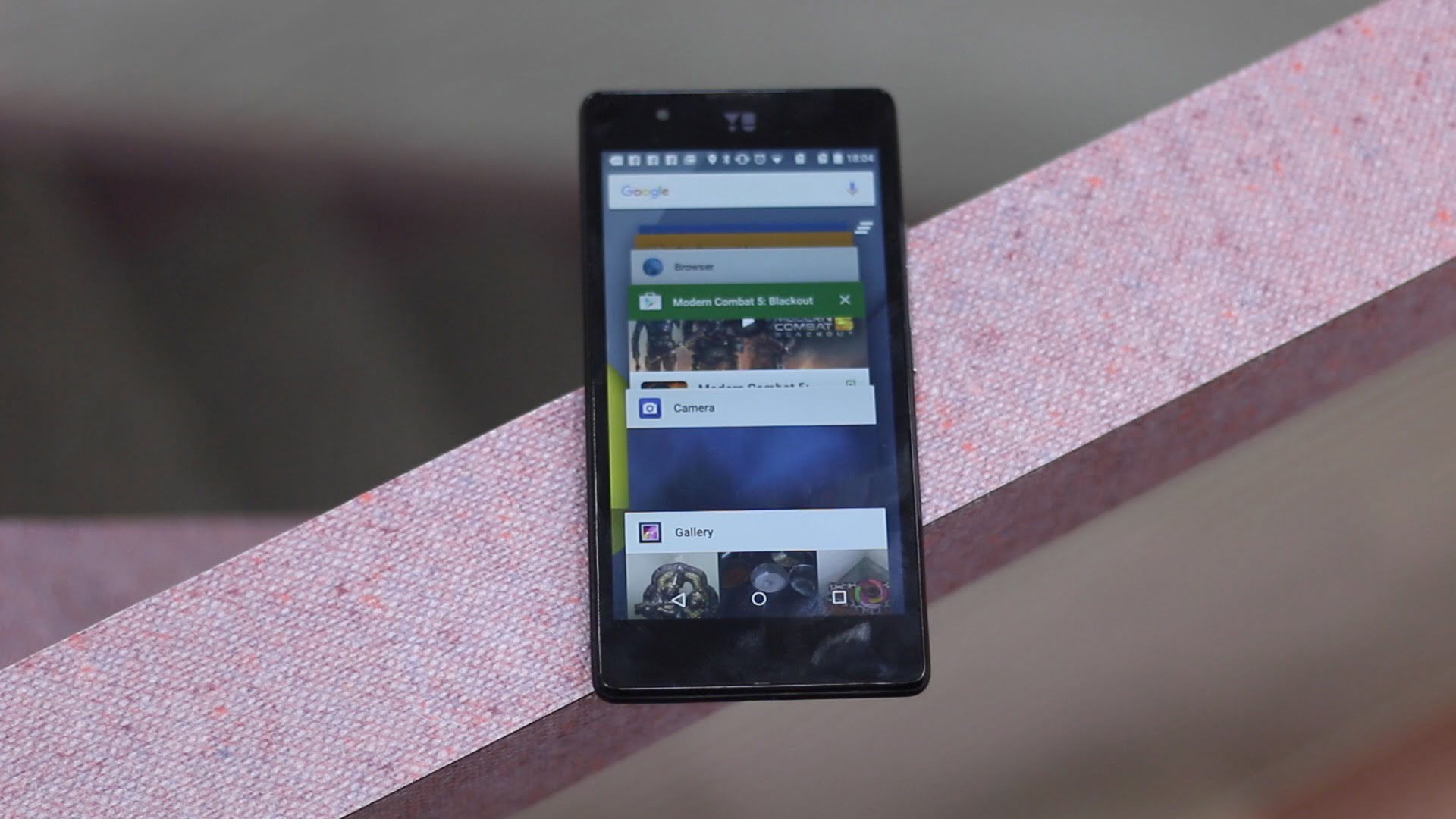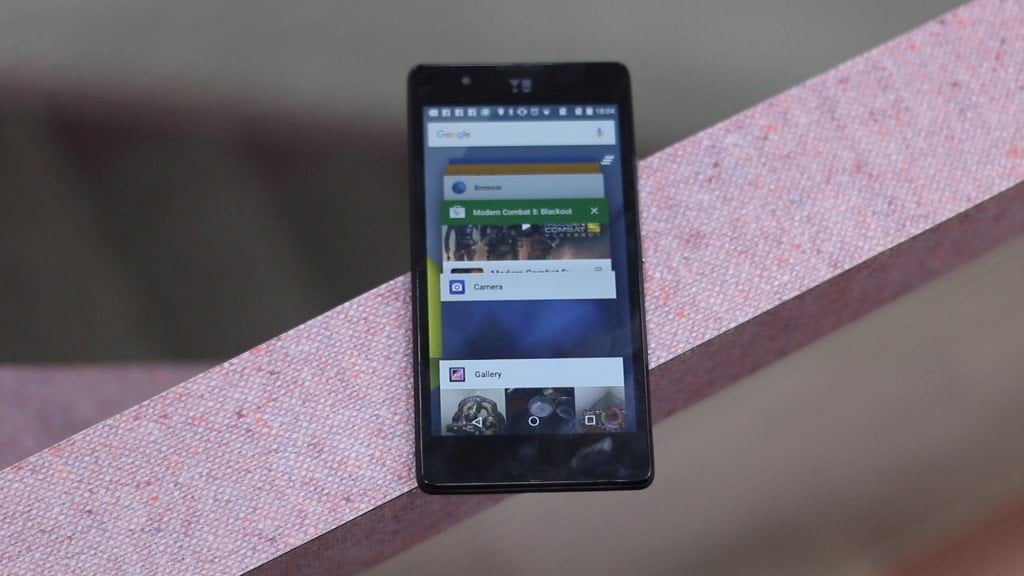 Looking at these specs, it looks like the handset  has enough power to run apps and games without any issues. However, our experience was a little different. While most of the apps like WhatsApp, Facebook, Messenger, Twitter and games like Asphalt 8 Airborne and Marvel's Champions did well individually, the phone struggled while multitasking between them. There are occasional lags which one cannot ignore. Also heavy games like Asphalt 8 itself takes time load up, but gaming was smooth and no major heating issue.
That said, I would say that Yu Yunique performed decently as a daily driver, but if you are heavy users, be ready to face some performance hiccups. This is something YU should try to fix through software updates.
Storage
After the initial setup, you get around 3.5 to 4 GB storage space of 8GB. This is enough if you don't use much apps, but once you start downloading games and shooting pictures, you will run out of space pretty soon. The inclusion of a microSD card does mean though that you can move big apps and games to the memory card easily.
Battery Life:
The phone houses a 2000 mAh battery. This is enough to power the phone through a day of moderate usage easily. During my usage of 1 week, Yunique easily lasted for 16 to 18 hours with only 2-2.5 hours of Screen on a single charge on 4G alone.
Call Quality, Audio and Music Experience.
Call Quality and Network: I did not encounter any problem with GPS, Network and other related things. The cellular reception was just fine and the phone did not exhibit any strange behaviour in areas with poor network signal. Airtel's 4g network worked great till I was out of home or office, but of course thats a network problem. Below are some 4G Speediest screenshot.
When it comes to Audio and Music playback, the speaker, which is placed at the rear bottom edge, is not just upto the mark. Event at maximum volume, the audio was not really loud. The experience with the earphone that came with the box was decent though.
Video Review:
Verdict
YU Yunique is a great phone, but only for a particular segment, and its a killer for its price. At Rs 4,999 you get a 720P display (with drawbacks of course), 4G support and decent specs that you get in phones which cost around 8 to 10K. If you cannot afford to spend more than Rs 5,000 to Rs 6000…this is a great deal.