When YU launched its second phone, Yuphoria, it did attract a lot of hype for a lot of reasons, though there were two major ones. First was the hardware the phone comes with, and second was putting on the metal body at Rs 6,999  I was taken by surprise myself because most of the Android phones at this league, opt in for plastic build instead of anything close to metal. In this post, I am sharing my experience with the device for over a week. So let's get stated with the review.
Video
Build and Design, Specially The Metal Aspect:
Continuing my discussion from above, the metallic edge around the phone was the idea YU chose that tagline of 'Miracle in Metal'. With all plastic phones around at this price, Yuphoria certainly creates a difference.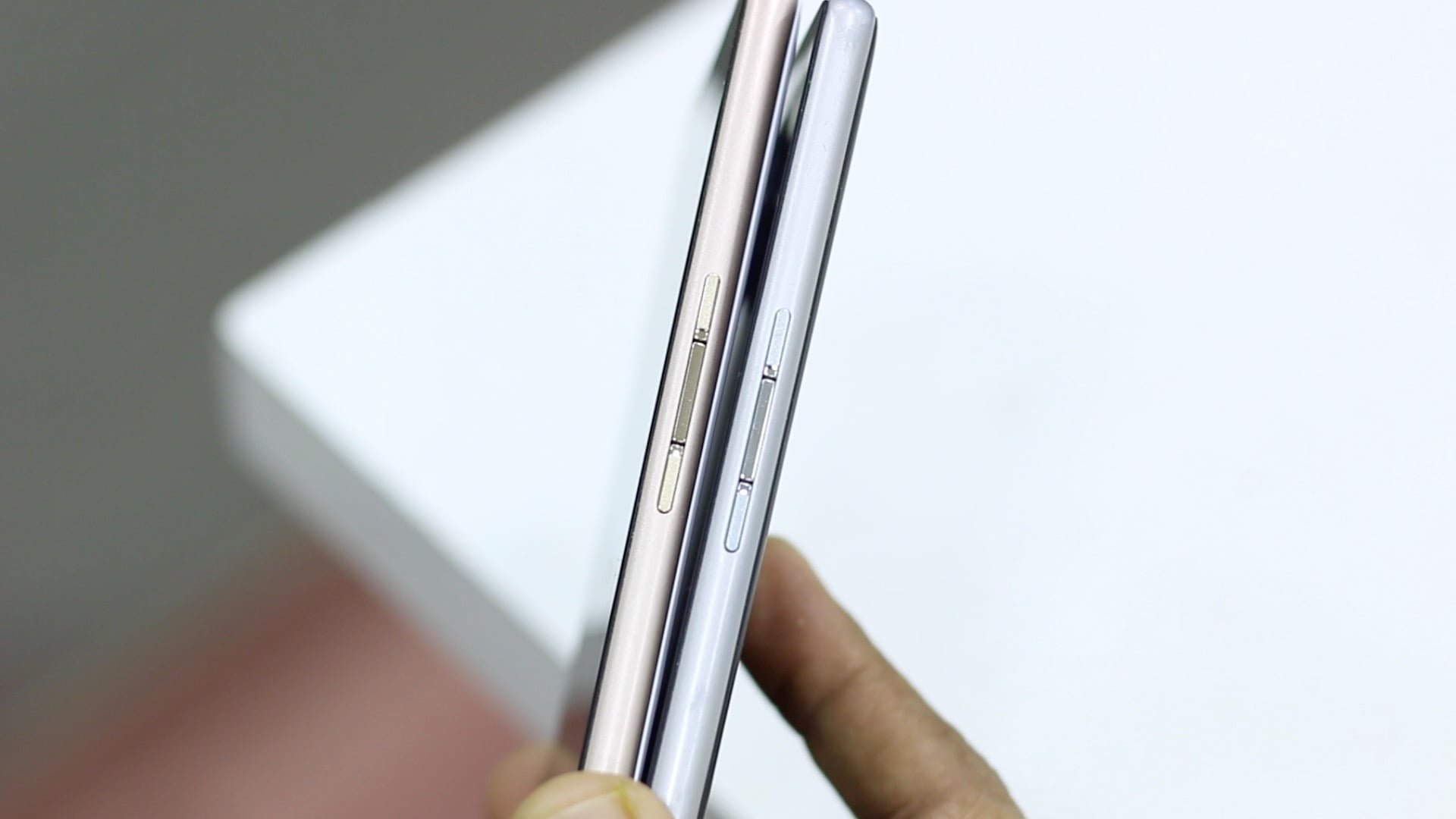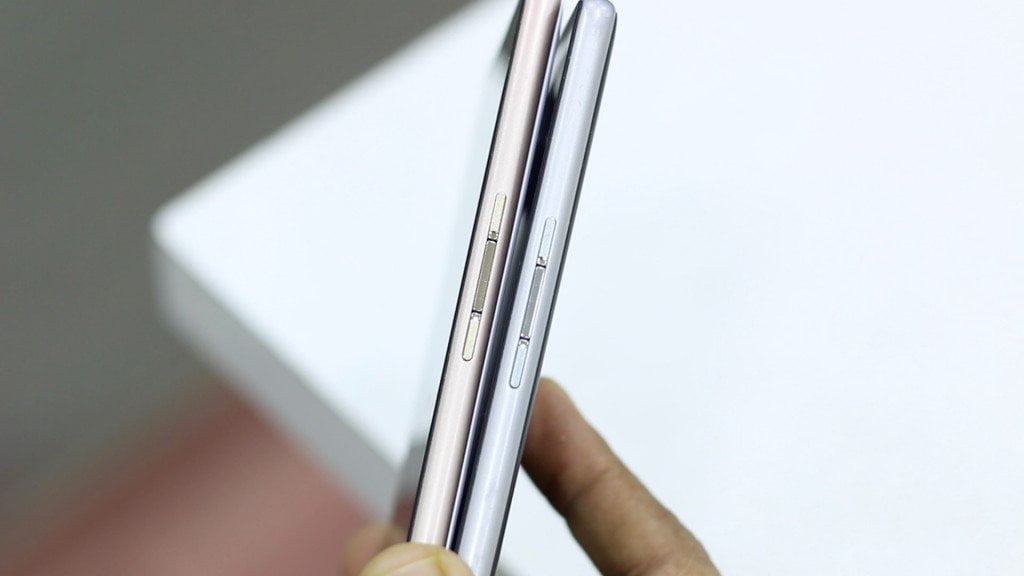 The rear of the phone reminds me of the Lumia 830, including the rear case which opens up the same way. If you manage to get a black version, you will love the looks of the  contrast the back and metal rim bring in together. The speakers are right at bottom centre. On top and bottom you have the audio jack and the USB charging port.
When it comes to the button, Yuphoria chose a different way. It has the lock button sandwiched between the two-volume buttons. This means you will have to give it a bit of time to get used to it, both when using it blindly and with your eyes wide open.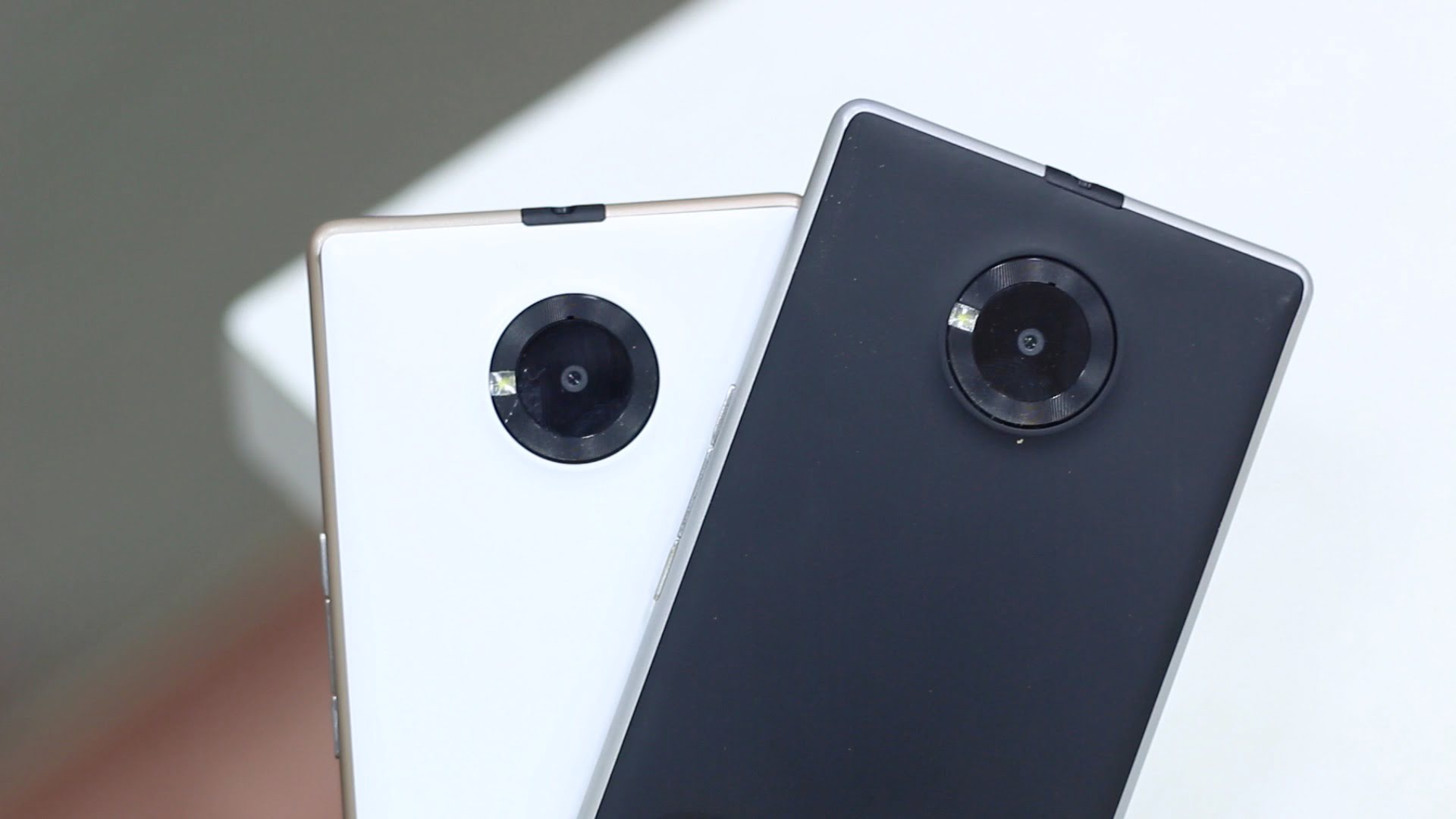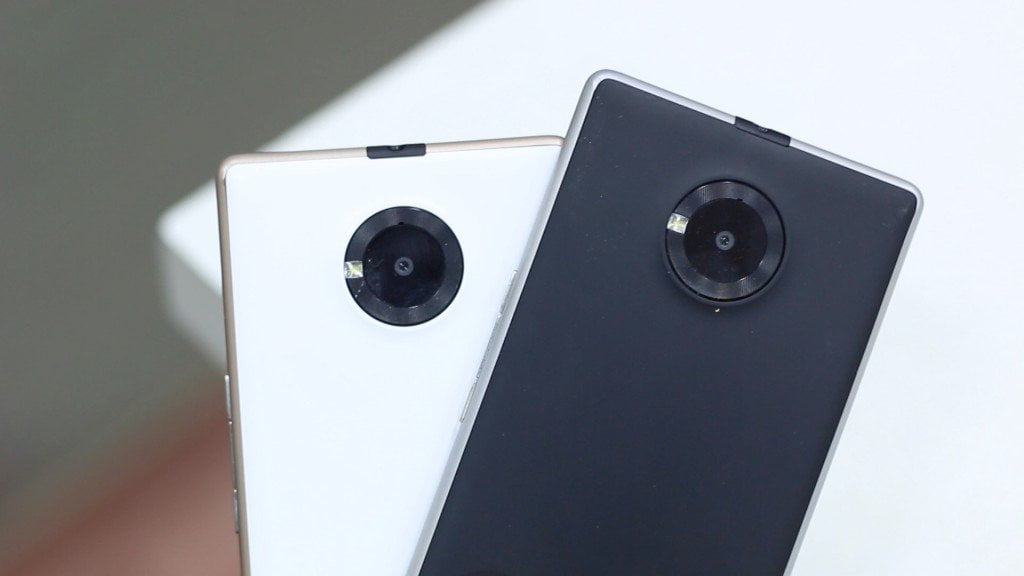 How does it actually feel:
It feels awesome, and it's not just because they have metal rim around. The size, weight of the phone, the stunning looking black, the round corners, they all contribute. While one hand operators are always difficult, the weight helped a lot even though its metal. Also, the thickness is just right to slip in your pocket or use it with one hand.
Actual performance vs the Specification :
Lets talk about the specifications later. Its one thing that distracts users mind, and camouflage for better performance. So how did it perform on day to ay usage? Its an average performer. When it came to apps, all worked well with full blow notifications, and app launch. However when it comes to basic things
When using Maps, it could never find the GPS signal. Lost all the time. Tested it on two different devices to confirm.
There are lags, heating issues, and when it comes to editing images.
If you get tons of apps in the background, which android actually allows, you are bound to see the lag in a day or so.
The dialer lags a bit, and its mostly because it uses TrueCaller as the main dialer. So when you press call, it may take a bit for the call screen to show up. The delay is about 2-3 seconds.
Cyanogen 12 & The Awesome TrueCaller Integration:
When it comes to the OS, its preinstalled with Cyanogen 12, which is based on Android 5.0.2 (Lollipop). Cyanogen brings a lot of customisation which will help you make most of the phone.
True caller Integration:
There are two reasons everybody love to use Truecaller. First, it helps you fight spam and Second it tells you who is calling, giving you first hand information who you are talking to. The integration opens up few more features at disposal.
You can block call directly when the call arrives. You also get to see how many have blocked the same number.
Received calls have names displayed against them. Just like it was in your contact book but with an icon which tells you that its Truecaller that is displaying that.
You can save those numbers in 2 taps with all data filled in.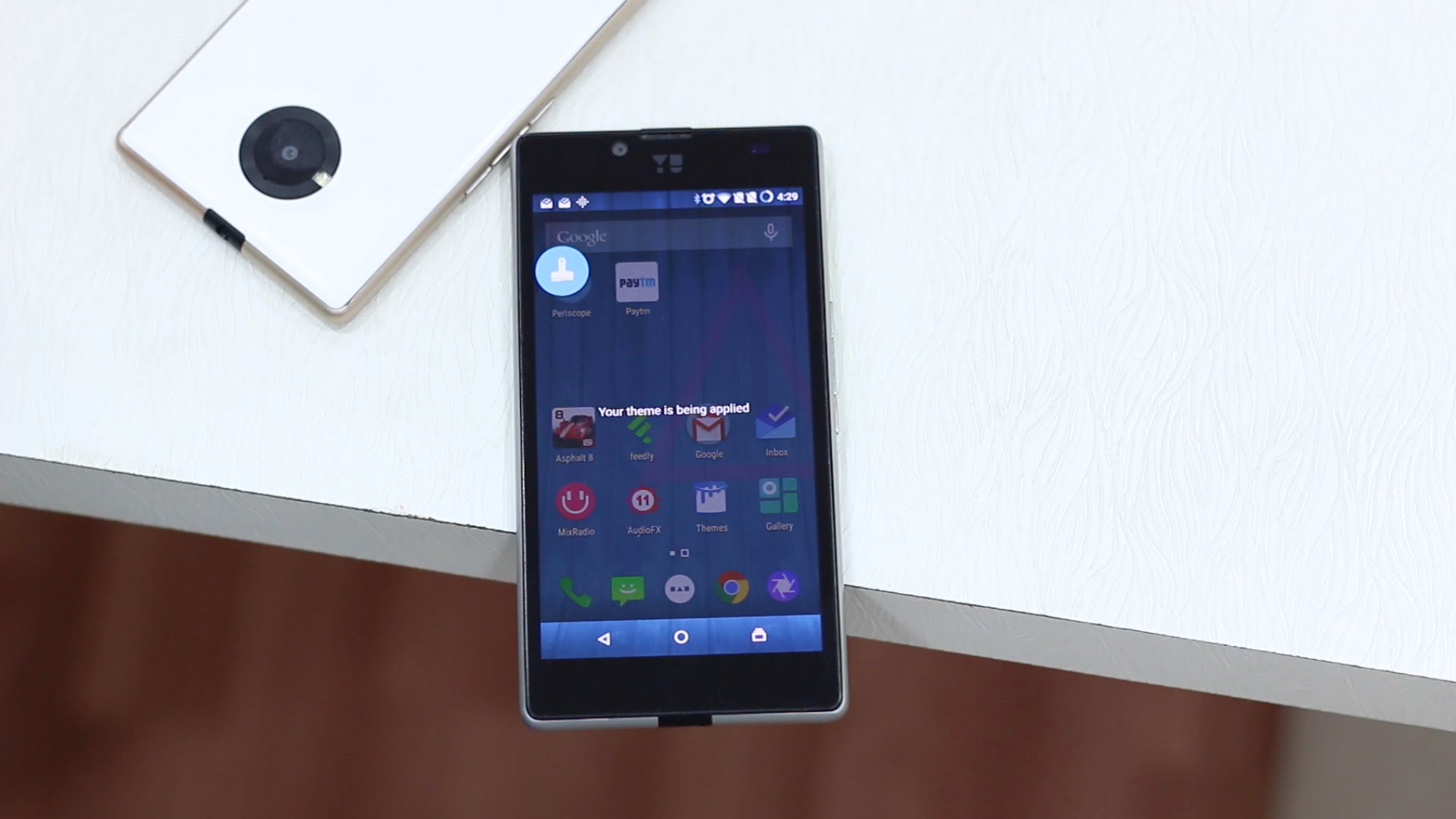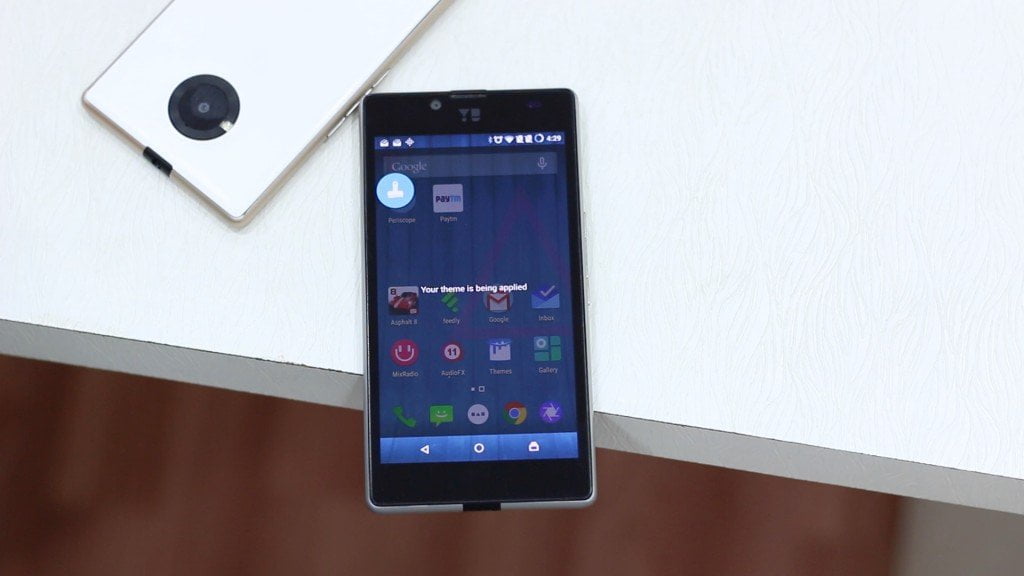 Other Interesting & Useful Features
Unified Pull down menu for notification and quick settings.
App Themer which gets you different theme for different screen.
You can pin or freeze apps so nobody gets past that to access your personal data.
Now if you are into specs, here it is. But does it matter?
It's a 5 inch display with 720P resolution, 294 PPI. It comes Snapdragon 410 processor clocked at 1.2 Ghz, with 2 GB RAM, 16 GB on board storage. The camera it mounts is an 8 MP in the rear with flash, 5 MP front facing camera for video calls. Its a dual SIM phone with all sensors on board and has Pure Wolfson Sound for great audio experience. The battery is a 2230 mAh Li-on.
Is it for the high-end gaming ?
This is one of the major drawbacks of Yuphoria. The phone heats up a lot within 10 minutes of usage. We can only imagine what will happen when used for longer hours. The regular games work fine, but on high-end games, the lag is pretty visible, specially if the settings go high.
Camera Performance:
I did a detailed camera review here. Take a look at the pictures below in the video:
Audio, Music Playback and the in-call Quality:
I am a big fan of speakers on phone. If I can listen music on a phone over speakers and it doesn't sound teared up, nothing beats that. As a matter of fact, the inspiration is not just mine, but I have seen people using their phone that way. Most popular keeping in their pocket or on their bed. Yuphoria managed to impress me much here with  its Pure Wolfson Sound tech.
Like always I had used MixRadio to test it out. The music service is running in beta for Android and its the only service that brings in offline music playback.  If you choose to use am external speaker or use an earphones, things will improve a lot. So those who use earphones, will definitely love it. That said, the call quality is great and no hiccups there.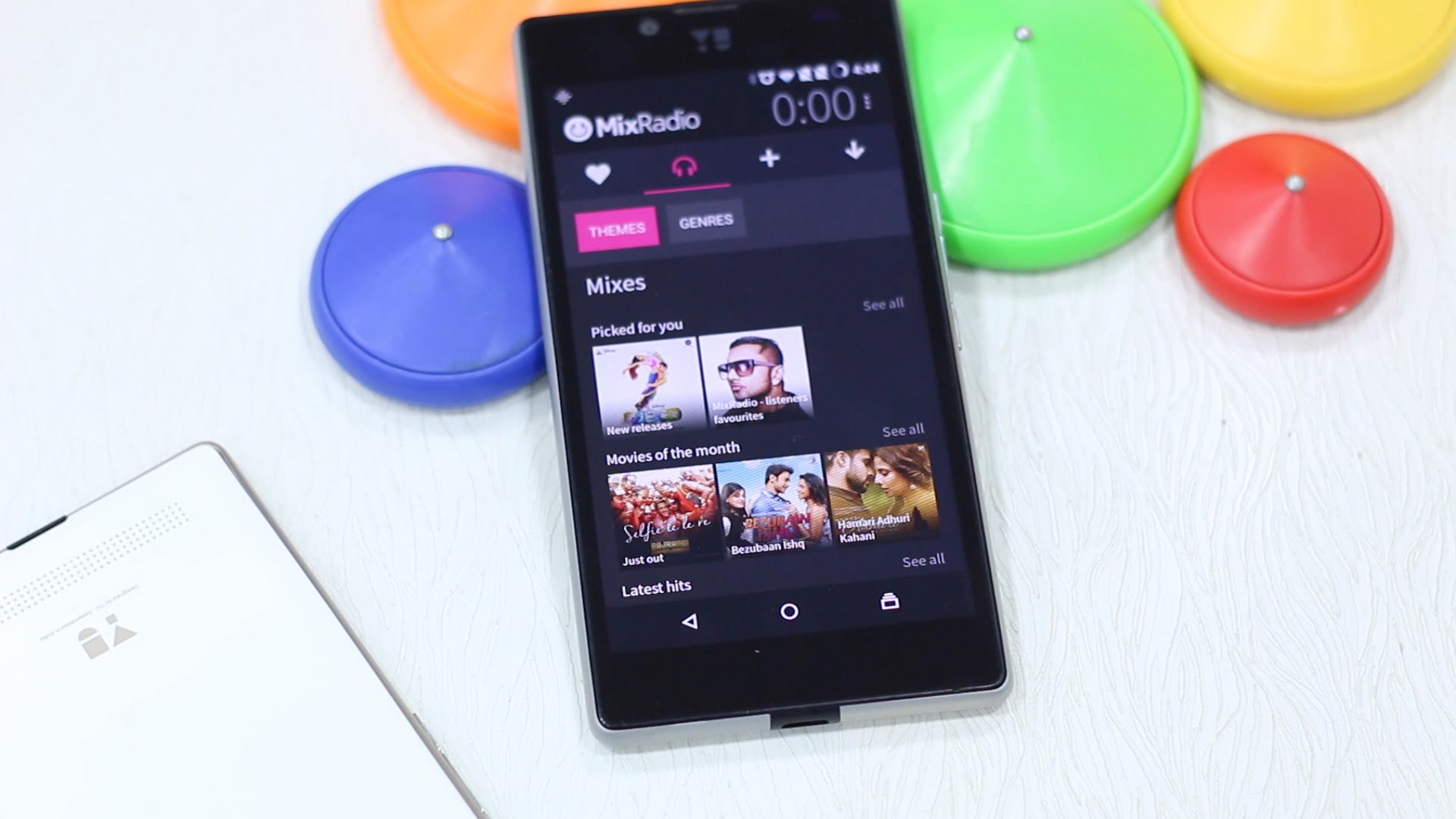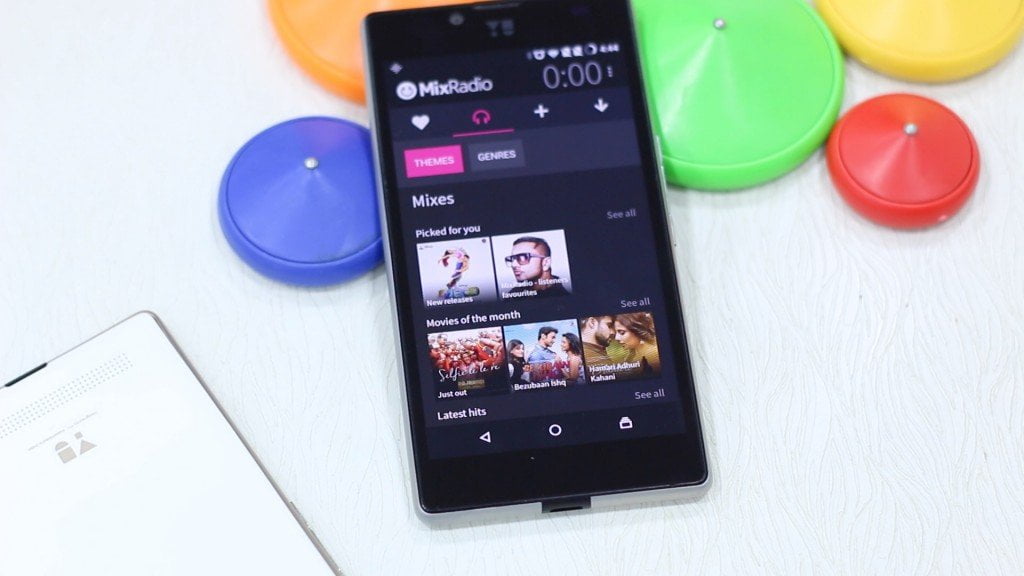 Battery : How long does it last ?
The phone comes with 2230 mAh Battery power. In general that should get you through the day It will get you through 15 to 16 hrs, but if end up using it a lot for gaming, music playback and videos, expect it last for around 12 hours tops.
Value for Money & Conclusion:
Lets get this straight. The phone has bugs at many places and that's one reason the overall performance degrades. Now if one has to keep the price range in mind, the device also  has competition from devices  like Redmi 2, Moto E, Lenovo A6000, and others.
So what does YU has to do? Roll out software fixes and get the performance improved & bugs fixed. If the core user experience gets bad, everything else gets ignored specially when you have good specs. So yes we are waiting for YU to get this done.
[wp-review]