Are you seeking a powerful Windows task scheduler to automate your daily tasks? Z-Cron is the perfect solution. It allows users to easily schedule, manage and monitor tasks on their computers. Its intuitive user interface and advanced features make scheduling jobs easy, even if you are new to this concept.
You can also customize settings according to your needs, such as setting up triggers that will automatically execute scheduled tasks at specific times or when certain events occur, like system startup or shutdown. In this article, we'll review Z-cron and discuss all the features and what you need to know about the application, so stay tuned till the end!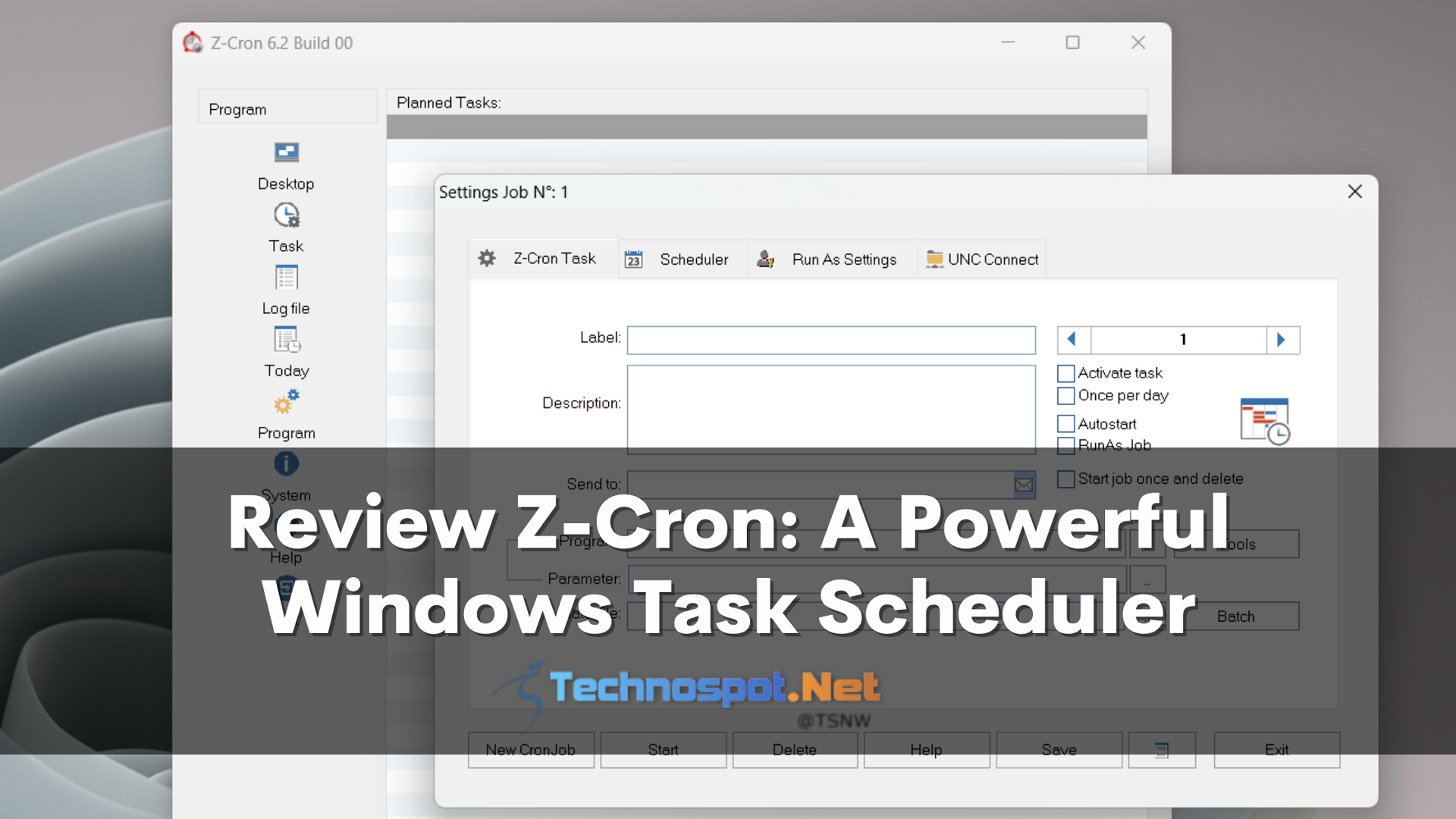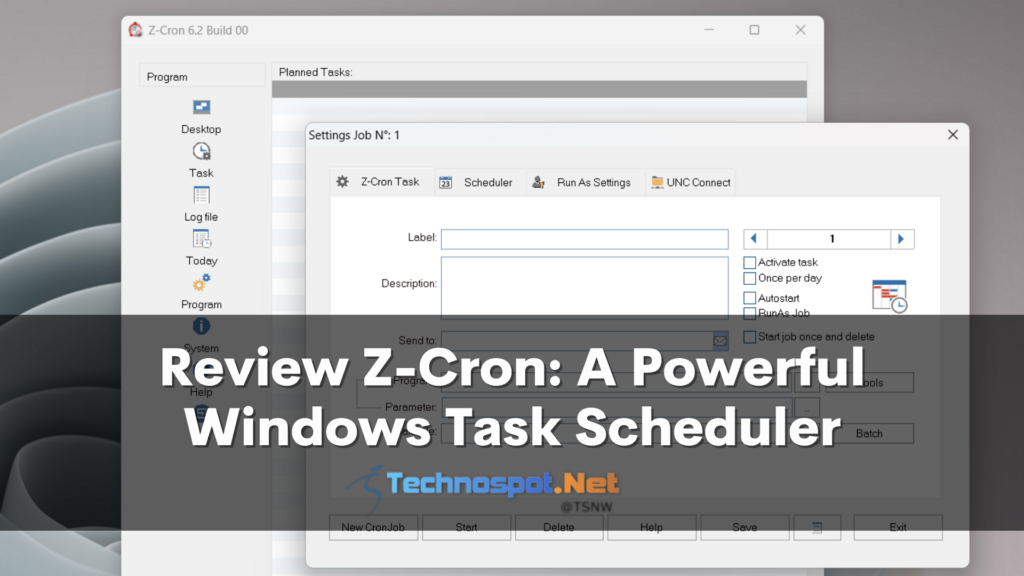 Z-Cron Is a Powerful Windows Task Scheduler
Z-Cron is a powerful and comprehensive task scheduler for Windows that makes it easy to automate repetitive tasks. It offers an intuitive user interface with plenty of options, allowing users to schedule any command or program down to the hour in a day.
The installation process is also straightforward, and once complete, Z Cron will sit in your system tray, where you can access its main window by double-clicking on its icon. In this window, you'll find all existing configured tasks and the ability to add new ones using simple steps. 
You can add labels, descriptions, parameters, etc., schedule their frequency (daily/weekly/monthly), and set up whether they should start automatically when Windows boots up or not.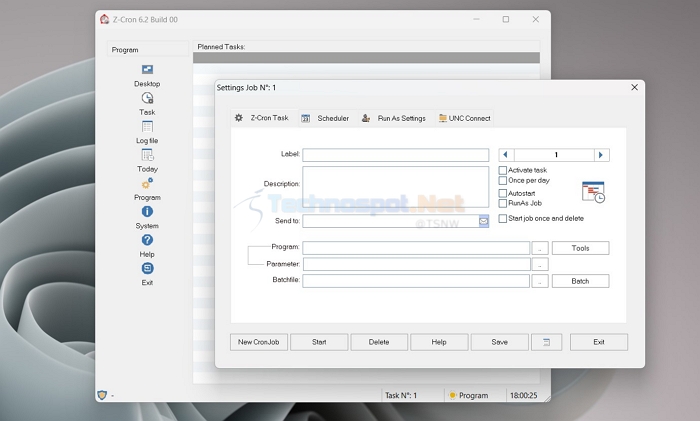 Additionally, Zcron comes equipped with several other useful tools that make scheduling tasks even easier; these include commands for playing music files from specified folders via an internal media player, checking websites periodically, sending emails at predetermined intervals, etc.
Furthermore, those who purchase the professional version get additional features such as monitoring services running on their systems plus automated switching of electrical devices like USBs through the integration of third-party products – something particularly beneficial if working remotely away from home base.
The free version of the application is pretty capable in itself and does not lack any essential features. The application also does not serve any ads.
We have an excellent piece of free software for novice computer users looking for essential automation solutions. Still, equally suitable, more experienced individuals require advanced functionality too. Some application features can be a little difficult for novice users to understand.
Z-cron is an excellent alternative to the native Windows Task Scheduler, which provides similar features, but customizing it is complex. The interface is simple, and the application comes in a compact package that does not acquire too much space on your computer.
Conclusion:
Well, this was all for our review on Z-cron. Using specific third-party applications over the existing Windows native applications for the same purpose can provide you with additional functionality and the ability to customize. We hope you found our review of Z-cron to be insightful and were able to decide for yourself. Please make sure that you share this with everyone.