When it comes to mid budget phone, both Zenfone 2 (2 GB model) and Mi4i are impressive both when it comes to hardware, performance and camera. I have used both the phones personally and it's really tough to recommend any one of them over the other.  Here are few key points which you should know.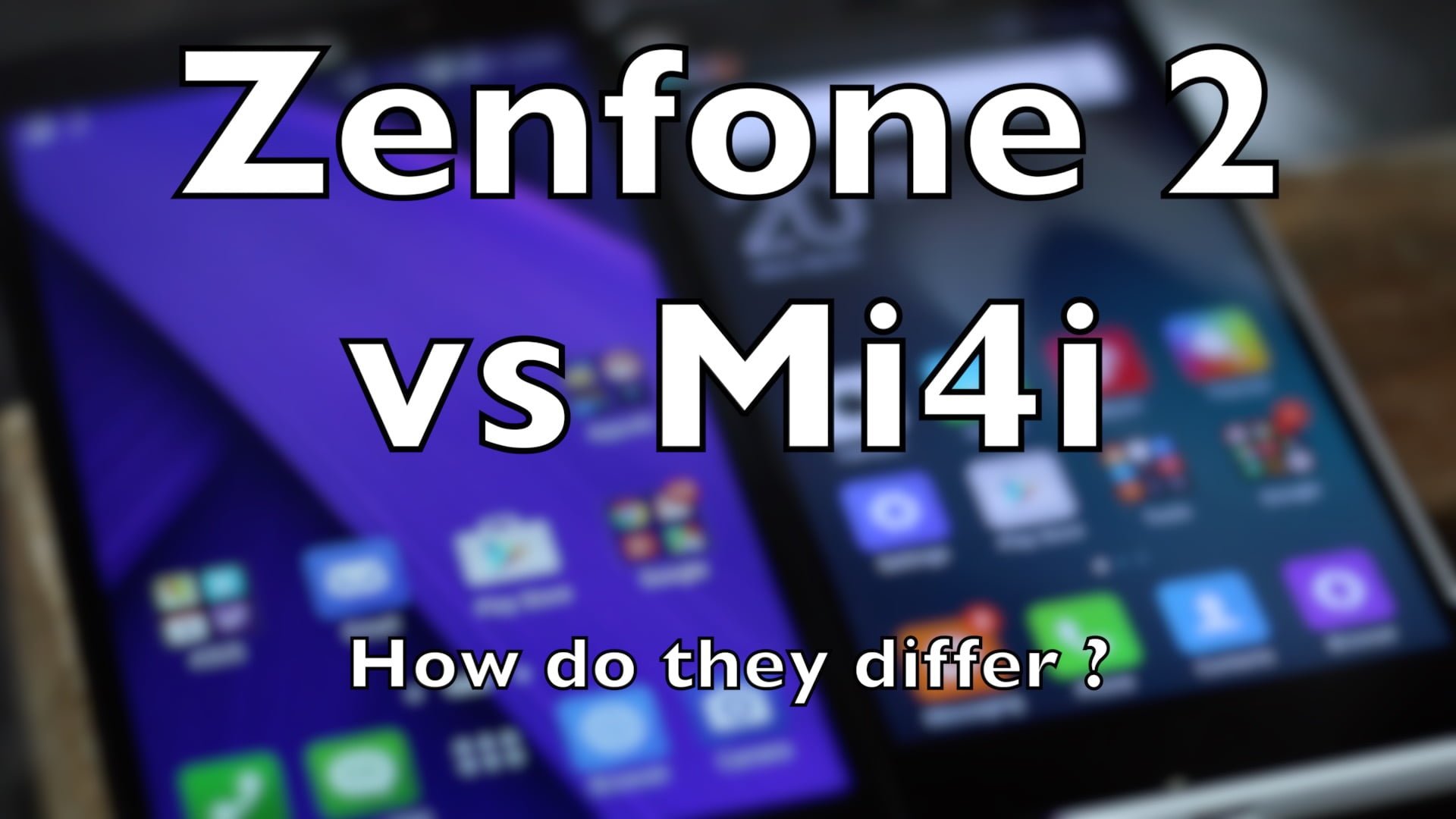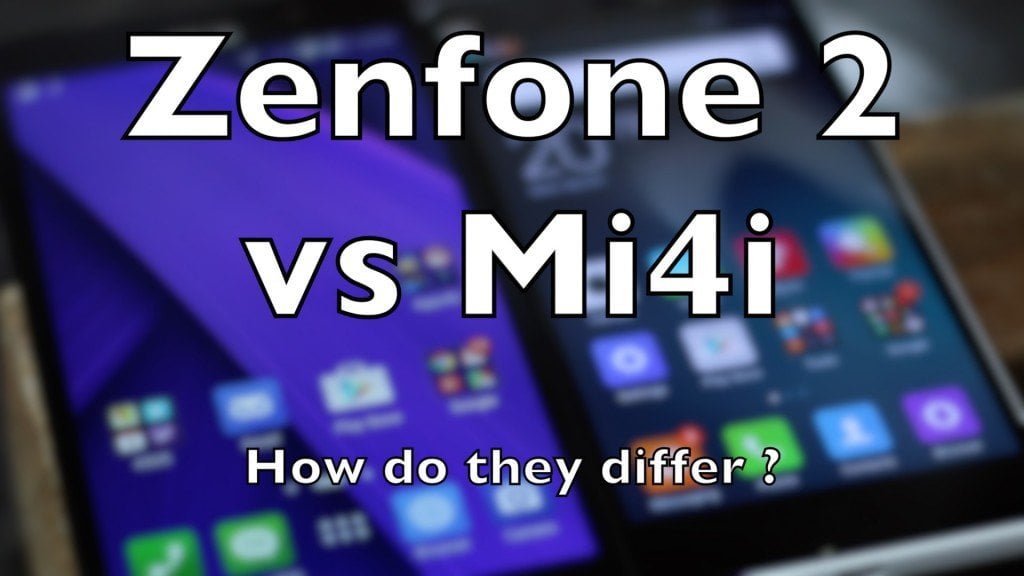 Where they do differ ?
Build, Design & Display: Do you like a big screen phone with metallic look, and design of which speaks for itself? Zenfone 2 is what you are looking for. The phone has a 5.5 inch display with metallic look in the rear, volume knockers placed differently and so on. Compared to this Mi4i looks like a regular phone, but is compact, holds a 5 inch display and very easy to handle.  This will be completely a personal choice.
One thing that gives Mi4i an edge, with its 1080P display & 441 PPI, over Zenfone 2 which has a  720P screen with 267 PPI. One who have experienced HD phones before, will prefer Mi4i.
Performance: I am not brining the specs here. They are almost the same and in day-to-day usage, I did not have any problem using both the phones. When it comes to high-end gaming, both end up getting heated in 15 minutes which is a common scenario these days.
UI Experience : Zenfone 2 comes with ZenUI and Mi4i comes pre-installed with MIUI 6.0. Both are custom rom built on top of Android 5.0, and delivers tons of customisation. Each has their own advantage, and choice will be purely subjective.
Battery: Both had 3-5 hrs of on screen time which varies depending on how you use it.
Camera: Again, they have the same camera specs, bit in real-life they do differ a bit. Zenfone pictures are more natural, color reproduction is better. The difference is clearly visible when you use flash in dark, and even when using macros.
Check out the video for details: