Looking around for free screen capture utility which is also feature rich, we found ZScreen which is one of the most powerful screen capture utility we have seen till now.  Apart from taking screen shot like any other app, it automates the process in number of ways like uploading to an image hosting service, adding watermark as soon as you take the screenshot and so on.
Screen capture tools now have become an important part of any kind of work done on computer which is retiring the default print screen utility of Windows. I hope may be in future version of Windows ( May be Windows 8 ) we get more than basic utility for capturing screenshot.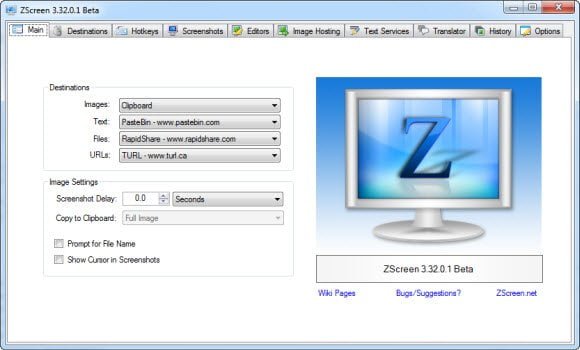 Features of ZScreen:
Supports all types of screenshot capture i.e. Crop, Free hand, selected window, active window
Can record screen in form of continuous screen shots taken one after the other with specified time difference between the shots.It can be for an active window, full screen or last croped area.
Assign hot key for each type.
Automatic Watermarking using an image or text. For text you can customize font, type, size, background etc.
Set Naming convention for the screenshot
Control over the quality of the screesnhot
Automatic Upload to popular file or image hosting services like Flickr, Rapidshare etc. This uploader uses the same engine as ZUpload
You can even post your image to twitter automatically
It also supports Text, File and URL uploads.
Set default editors  for editing the screenshots.
Maintains history list from where you can upload or edit images.
Also includes a translator.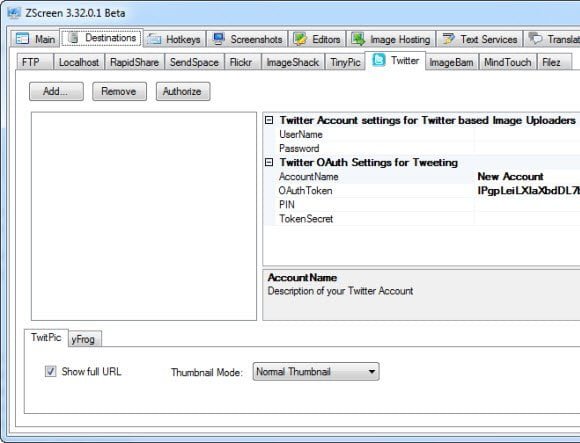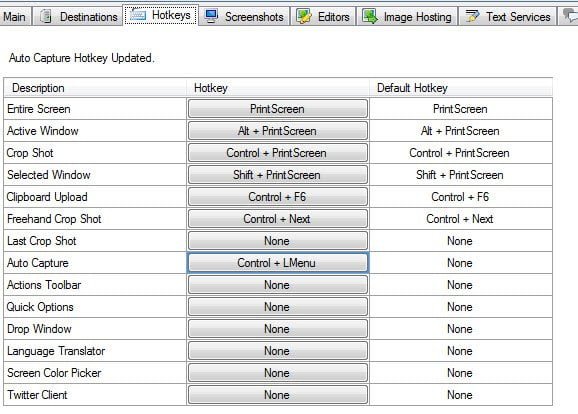 Download ZScreen